In order to install Python, you must download it free of charge from the following address:
https://www.python.org/downloads/
Choose the version that is suitable for your platform and download the latest version. This article shows the process of installing Python on a Windows platform. When the download completes, run the setup. Click on the "Next" button to go through the installation screens.  When you are prompted to select the destination folder (directory), it is advisable to leave it as the proposed "C:\Python34\" as shown in Figure 1.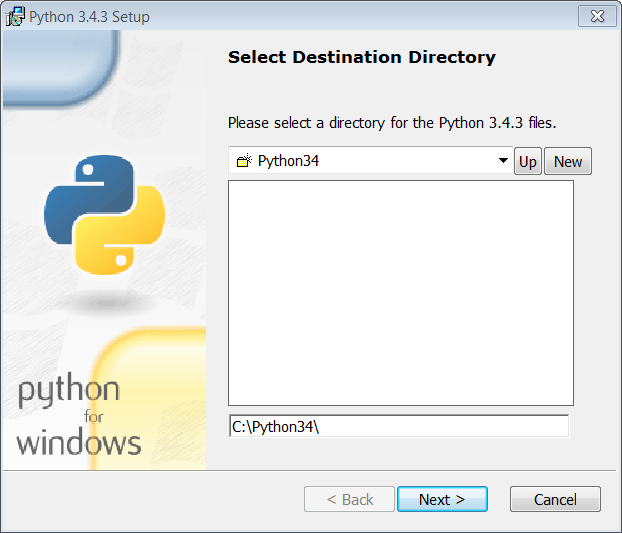 Figure 1 Selecting the destination folder (directory)
Notice: The destination folder (directory) may differ from that in Figure 3–1 depending on the version of Python that you have.
Keep and install all the proposed features as shown in Figure 2.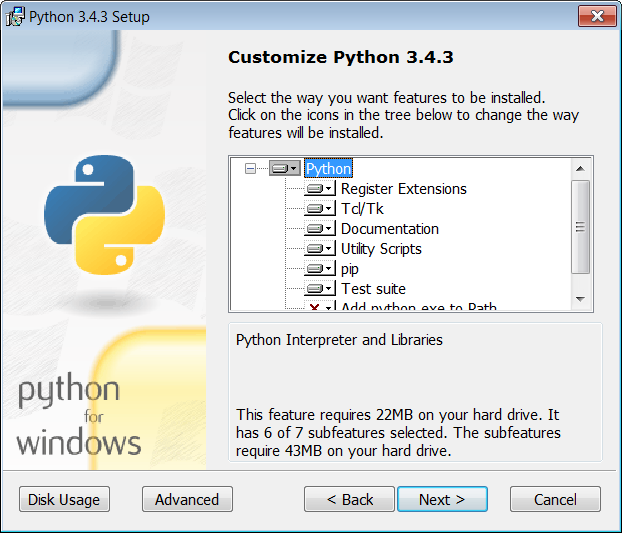 Figure 2 Selecting the features
When the installation process is complete, click on the "Finish" button.